Posted by Christa Bartlett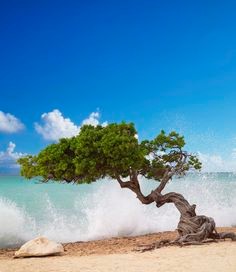 "Now Thomas (also known as Didymus), one of the Twelve, was not with the disciples when Jesus came. 25 So the other disciples told him, "We have seen the Lord!"
But he said to them, "Unless I see the nail marks in his hands and put my finger where the nails were, and put my hand into his side, I will not believe."
26 A week later his disciples were in the house again, and Thomas was with them. Though the doors were locked, Jesus came and stood among them and said, "Peace be with you!" 27 Then he said to Thomas, "Put your finger here; see my hands. Reach out your hand and put it into my side. Stop doubting and believe."
28 Thomas said to him, "My Lord and my God!"
29 Then Jesus told him, "Because you have seen me, you have believed; blessed are those who have not seen and yet have believed."
Poor Doubting Thomas earns his nickname in this story preserved for all time. But to his credit, even though he doubted the word of the other disciples, he does confess his belief in Jesus' divinity once he feels the scars from the crucifixion. Was this a surprise to Jesus? No. Even though He had a completely new, resurrected body, He knew that there was value in scars. In His compassion for the weakness of the human mind and the emotional turmoil that Thomas (and probably others) possessed, He kept the reminders of His torture and pain.
Jesus always knows what we need. He knows how to reach us while preserving our free will, as we choose how we will respond. He never manipulates us, although his compassion may sometimes be accompanied with a chastisement and lesson to benefit others: "Blessed are those who have not seen and yet have believed!"
Some of you may recognize this picture of the gnarled tree from the cover of the Women's retreat registration forms. It is a divi-divi tree, as I shared with the retreat planning team when we were looking at images to accompany our "Deepening our Roots, Weathering the Storms, and Sharing the Fruit" theme. I first saw divi-divi trees in Aruba, where Jay and I honeymooned (25 years ago this May, woohoo!) Being so close to the coast of Venezuela, Aruba has very strong tradewinds that cross the island and shape the trees as they grow in the arid climate. It is not tropical like most Caribbean islands, but deceivingly hot (take it from us, the wind makes you forget that the sun is burning your skin!) Locals will tell you that if you explore the less inhabited parts of the island and get lost, just look at the divi-divi trees and they will point you southwest, where all the resorts are! Their trunks look twisted and tell the story of a harsh life, but they still manage to grow deep roots through the desert soil, and produce fruit, and fulfill a purpose that points people to safety.
As believers, we will experience hardships – Jesus promises that we will. We may have scars from tragedies or pain caused by others, or from our own choices. We can hide those scars and pretend we're fine, or even that we're better than people who can't hide them. A scar doesn't mean we are still wounded. Even when we experience God's miraculous healing power, like Jesus in His resurrected body, we can look beyond ourselves to how our scars can benefit others, if we humble ourselves to do so. Like the nail prints in Jesus' hands, we can see our scars as souvenirs of God's grace, and find a purpose in them. Will I allow the harsh winds of this life to shape me, even if it makes me look like a gnarled, sideways tree, if it means I can point people to Jesus? Will I be vulnerable, and allow others to touch those scars in order to help them in their place of doubt? It might make all the difference for someone like Thomas.
Discussion/Application: Do you think the faith of any other disciples was strengthened by Jesus showing His scars to Thomas? What stories have you heard or read that strengthened your faith? It doesn't have to be a major tragedy in order for God to use something in your life for good, or to point others to Jesus. How have you seen this? Can you think of ways to share what's happening in your life while we are physically distanced from those outside our home?
Prayer Prompt: Dear Jesus, thank You for keeping Your scars. Thank You for all You went through in order to bring me into relationship with You. And thank You for all You are bringing me through, giving me Your strength and Your Spirit and Your Word and Your people to help me. Thank You for loving me before I believed in You, for always knowing what I need. Help me to choose the right response every day, and live in such a way that I can point others to You.
Bonus: I love this song, Scars, by I Am They: https://youtu.be/OqjGT9BSyJA